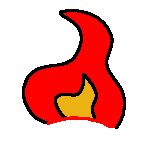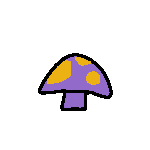 Site Map
How Do I Go Where?
I try not to make this website too confusing, but just in case, here's a collection of links to the various pages and categories, and pages within the categories.
Site Pages
Home: the front page.
Site Map: the site map, the page you're looking at now!
Latest News: for updates and announcements.
About Me: some basic information on myself.
Calamity
Calamity: an ongoing project about a world that was recreated by the deities after a calamity destroyed the old one.
Characters: a selection of the characters in the world of Calamity.
Stories: a selection of short stories that take place in the world of Calamity.
Gold Towns
Gold Towns: a serial story about Prosper and his two friends stealing his dad's car and driving to try and find his missing sister, Goldie.
Start Here: a link to the first chapter of Gold Towns.
Chapter Index: Gold Towns' chapter index.
Trickroom
Trickroom: a storyworld populated by anthro animals and ruled by thousands of deities who regularly play "tricks" to test the faith of mortals.
Stories: stories in the world of Trickroom.
Fursonas: my fursonas, not technically related to Trickroom.